Liver Foundation of Kerala (LIFOK), formerly known as The Liver Transplanters' Association was formed in 2014 to organize people those who undergone liver transplant surgery. Liver transplant surgeries are one of the most expensive surgeries in the world. The life after the surgery is also very costly. Almost 80% of the patients in Kerala are from financially very poor background and hence the post-transplant life for them is an ordeal. Hence an organization was essential to help and support those in need. Conceived and formed in a humble way by late Sri K.S. Babu the founder President at Kothamangalam, LIFOK now has about 850 members including donors. Within a short period of time, the organization was able to bring the plight of those undergone liver transplant surgery to the attention of the government and the community. Although many demands have been met from the government, many of the demands raised by the organization are still pending unresolved.
Later due to the sad demise of the President Sri K.S. Babu, the activities of the organization could not go ahead as expected for a while. But in 2018, Sri. Chandrasekhara Pillai came to the helm and the organization was named as Liver Foundation of Kerala (LIFOK) and was registered under Travancore-Cochin Charitable Societies Act at Kottayam. Unfortunately Sri. Chandrasekhara Pillai also deceased soon. But soon after that an all Kerala Family meet was held at North Paravoor White City Hotel in 2019 and elected Sri Manoj K.R. as the chairman.
Today LIFOK is one of the most noted charitable organization. It offers help, information, and support to those suffering from liver disease and their families. In addition, LIFOK reaches out to support-programmes involving diagnosis, creating public awareness on genesis and prevention of liver disease. Public teaching programmes on the anvil – online and onsite. LIFOK also assist the economically deprived members by collecting and distributing financial aid, medicines etc. from the Government and non-government organisations, public and corporate firms.
LIFOK urge the Government to distribute medicines for liver transplant patients free of cost through government hospitals or through Karunya Pharmacies, give special consideration to government jobs, set up a special panel for liver transplant surgery involving the best doctors in medical colleges, and take government action to end the high medical costs and exploitation of the drug market. Allow some privileges, preferences and reservations to the liver donors in higher education or Government jobs etc. These are just some of the goals set by LIFOK to be achieved without delay.
1) Fostering equality, brotherhood, hope and positive thinking among the members
2) Work for the upliftment of the health, arts, social and cultural spheres of the members
3) Promote liver & other organ donation and blood donation
4) Co-operate in the development activities of the country
5) Provide necessary assistance to patients undergoing liver transplant surgery, liver donors and those suffering from liver disease.
6) In collaboration with Government / Non-Governmental Agencies, Institutions and Individuals, raise grants and funds for this purpose and work for their welfare.
7) Organize necessary awareness programs on liver and liver diseases
8) Promote recreational programs and means for mental relaxation
9) Create a healthy living environment in the community for such patients
10) Implement the decisions of the State Committee from time to time.
LIFOK Current Membership Status
What Drives Us
Our Mission
Liver Foundation of Kerala (LIFOK) is a group of people, working for the well being of liver transplanted patients and their donors in Kerala by promoting awareness and prevention of liver diseases. It offers help, information, and supports to those suffering from liver disease and their families. Organises support programmes involving diagnosis, prevention and treatment of liver- related diseases.
KS Babu
Founder President
Dr. Chandrasekhara Pilla
Former Chairman
Somasekhara Pilla
Former Treasurer
A.S. Narayanan Nair
Former Patron
We bow our heads in the memories of your selfless deeds which brought joy and fulfillment to many. Your actions inspire others to dream more, learn more, do more and become more, you were real leaders.
We pay homage to these great souls.
State Office Bearers 2021-22
Rev. Fr. Liju Raju Thamarakudy
Patron
Manoj Kumar M. K.
Secretary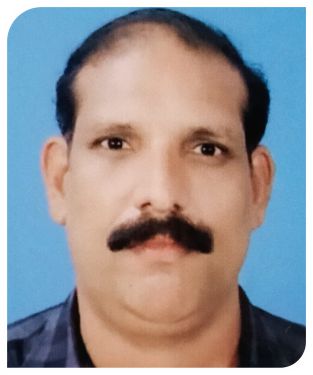 Rajesh Kumar
Vice Chairman
Dilip Khadi
Joint Secretary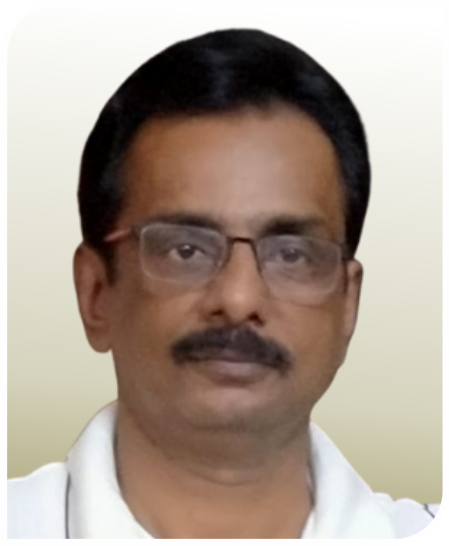 Sreekumar M.P.
Joint Secretary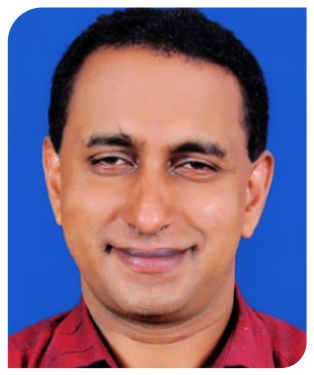 Mohanachandran
State Coordinator
Bhuvanandran Nair
State Liaisoning Officer
State Executive Committee 2021-22
Anand B Krishna – Trivandrum – Ph: 94968 15357
Sivan Pillai –  Kollam – Ph: 94952 07115
Joshi Lal – Alappuzha – Ph: 94464 41773
Fr. Liju Thamarakkudi – Pathamthitta – Ph: 97457 72169
Sony Thomas – Idukki – Ph: 93370 55013
KR. Manoj Pala – Kottayam – 94470 36863
Sathyamoorthy –  Ernakulam – Ph: 94474 83400
Manoj Nandagopal – Ernakulam – Ph: 94471 59960
Edward TJ – Ernakulam – Ph: 99616 90457
Balagopal A. – Ernakulam – Ph: 94477 34397
Viswambaran C.V  – Thrissur – Ph: 95395 70211
Anil Kumar – Thrissur – Anil Kumar Ph: 9847577014
Vaidynathan – Palakkad – Ph: 98476 23493
Gopikrishnan –  Malappuram – Ph: 99610 53224
Kamaldas – Kozhikode – Ph: 77366 82250
Soni P.M. – Kannur – Ph: 99469 10439
District Office Bearers 2020-21
Trivandrum
President: Adv. D. Bhuvanandan Nair – 9447101444
Vice President: Shamna Shameer – 9846247954
Secretary: Vijayakumaran Nair C. – 9562371955
Joint Secreatry: B. Balachandran Nair – 9847929998
Treasurer: Preethy Santhoshkumar – 9895970895
Kollam
Patron: R. Shaji – 9447512001
President: V. Sivan Pillai – 9495207115
Vice President: G. Rajan Pillai – 9847353965
Secretary: Venu Gopal R. – 9995871467
Joint Secreatry: Gireesan T. – 9446671200
Treasurer: Anil Kumar N.- 9400418278
Alappuzha
Patron: V.S. Babu (Ullala Babu) – 9349793355
President: Sunil Raj S. – 9447484736
Vice President: K.P. Santhilal – 9946709696
Secretary: Joshilal M. – 9446441773
Joint Secreatry: Pradeep Kumar K.V. – 9446030362
Treasurer: Mohanan Nair – 9496230288
Pathanamthitta
Patron: Very. Rev. Burskeepa Ramban – 9946344142
President: Rev Fr Liju Thamarakudy – 9745772169
Vice President: Dr George Varughese -9447248977
Secretary: Dr Soman Krishnan – 9446204080
Joint Secreatry: T.R. Ravindranath – 9446914606
Treasurer: Binu Varghese – 9496324694
Kottayam
Patron: Lalichan George –
President: Dr. K.N. Pratap Kumar – 9447208788
Vice President: Achuthan K.P. – 9447473721
Secretary: Sreekumar M.P. – 9446067764
Joint Secreatry: Sajan Mathew – 9744295518
Treasurer: Joyance Jose – 9605684444
Ernakulam
Patron: Mathew Olickal – 9388811213
President: Unnikrishnan T.S. – 8281411844
Vice President: Jayakumar K.C.- 9995998946
Secretary: M.K. Manojkumar – 9605633491
Joint Secreatry: Rafna Manaf – 9744294006
Treasurer: V.M. Sakeer – 8547191616
Idukki
Patron: Sajeev N.
President: Sony Thomas – 9447055013
Vice President: Purushothaman -9446609926
Secretary: V.P. Basheer – 9446095247
Joint Secreatry: Rajesh K.A. – 9446224205
Treasurer: Shanty C.J. – 954480856
Thrissur
Patron: Dr. Anil Karunakaran – 9447553503
President: Suvarnan K.G. – 9544904299
Vice President: Babitha Abdul Rasheed – 9745402156
Secretary: Victor P. Davis – 9745330102
Joint Secreatry: Ravindran P.K. – 9846125321
Treasurer: Suresh Kumar P.B. – 9847225571
Malappuram
Patron: V. Ayyappan – 9447190493
President: Gopikrishnan K.M. – 9961053224
Vice President: Sakkeer K.V. – 9447627219
Secretary: A.V. Rafeeq – 9539399765
Joint Secreatry: Shanavas Chungath – 8606759885
Treasurer: Sainudheen N.K. – 9947367862
Palakkad
Patron: Jayaprkash Master – 9846730753
President: V.V. Vaidyanathan – 9847623493
Vice President: Balasubramanian K. – 9447040120
Secretary: Abdul Rafeek – 9847909111
Joint Secreatry: Shakeena K.T. – 9207423231
Treasurer: Adv. Jinaprasad P.R. – 9447879439
Kozhikode
Patron: Hamza Moulavi P. – 9995180557
President: Saidalavi M.K. – 9846048116
Vice President: Sheeba M.K.- 8089225681
Secretary: Rajesh Kumar – 9447393495
Joint Secreatry: Kamaldas T. – 7736682250
Treasurer: Anilkumar P. – 9447445478
Kannur
Patron: Fr. Antony Puthumana – 9496162164
President: Mohammed Sadique – 9605805339
Vice President: Ms. Leena Joseph – 7994162009
Secretary: K. Prasad – 9544837944
Joint Secreatry: Ajayakumar Roy – 9447347983
Treasurer: Rahim K.S. – 994737015
Former State Office Bearers
Chairman:
K.R. Manoj Pala - 2019-2021
Sercretary:
Aravindan Nelluvai - 2019-2020
Rajeshkumar M. - 2021-2022
Treasurer:
Manoj Nandagopal - 2019-2020
Subhukumar - 2020-2021
Vice Chairman:
A.S. Narayanan Nair - 2019-2020
Mathew Philip - 2020-2021
Joist Secretary:
S. Sthyamoorthy - 2019-2020
Manojkumar M.K. - 2021-2022
Anilkumar - 2020-2021